ROOF INSPECTION
Drone Infrared Imaging
Have a roof inspection done today!
A roof inspection is good to do every year.  A commercial roof is a very large expense.  If you wait until your roof leaks through the ceiling to start caring for your roof, you've waited far to long.  At Drone Infrared Imaging one of our specialties in roof inspections.  Roofs of all ages need to have inspections.  I don't know what it is about flat roofs but things happen up there.  Anything from people vandalizing to bullets puncturing the roof from people shooting in the air.  What goes up must come down.  Yes I have seen it.  Animals can cause havoc on a roof.  People storing things on the roof can also damage a roof.  And lastly one of the biggest causes of a commercial flat roof being damaged is neglect.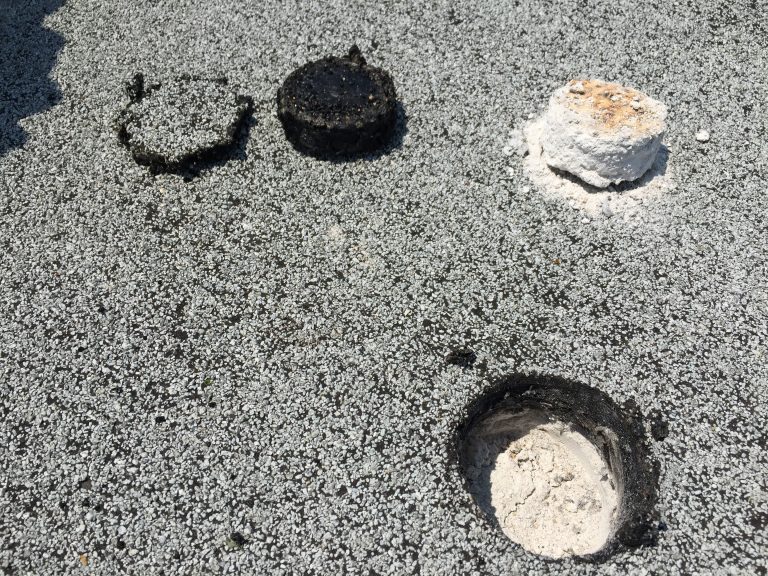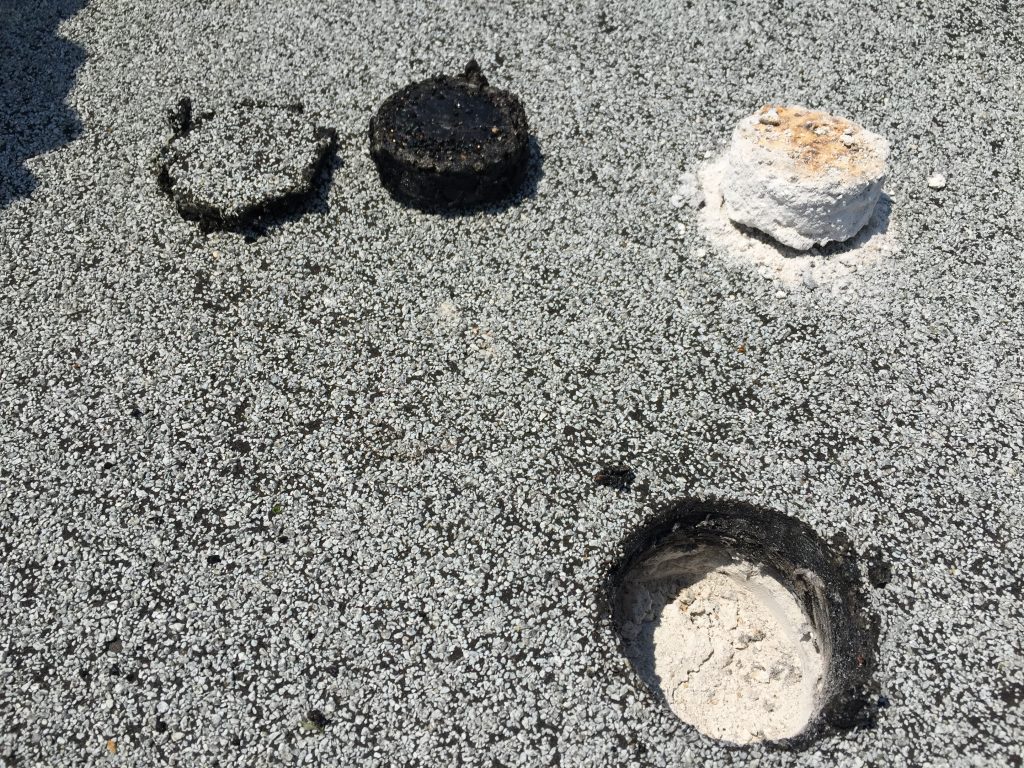 One of the most important part of an inspection is to do a core sample to know what is going on.  The above pictures reveals a poured concrete deck with multiple layers of felt and tar.  It also have a modified bitumen cap sheet.  We know from this that a leak would take a lot of time to penetrate all the way through the concrete.  As a result, inspections for this type of roof should be performed often.  By that I mean once or twice a year.
A roof inspection is not an expensive proposition.  They range anywhere from $450-$1200 per building.  They could cost a little more depending on the circumstances.  Or they could cost less depending on how many buildings.  At Drone Infrared Imaging we can also provide an aerial picture and or an infrared picture of you roof.  This would all depend on what service you would prefer for your roof.  Thanks for checking out my blog.  We look forward to hear from you.  Drone Infrared Imaging.