Drone Infrared Imaging - Get The Real Picture
Drone Infrared Imaging is owned by Joel Showalter who has over 30 years of experience in the commercial roofing industry. Joel gained that experience through working at one of the most prominent roofing companies in the Chicagoland area.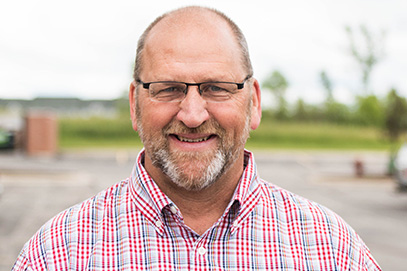 Thank you for visiting Drone Infrared Imaging where we Get The Real Picture. The owner of Drone Infrared Imaging, Joel Showalter has been involved in every aspect of the roofing industry in the Chicago area. He has a way of simplifying even the most complex roof to something that is understandable and clear so that confident decisions can be made. The combination of Joel's expertise and outstanding customer service ensures your Chicago area project will be accomplished in a professional manner. Aerial Photographs and Drone Infrared Photography also serve as a tremendous enhancement to the project. If you're interested in learning more please contact us today.
Our Drone Equipment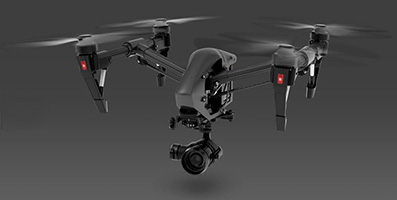 The Inspire 1 Pro BLACK Edition Drone has crossed the threshold from hobbyist to professional commercial grade workhorse and multi-purpose inspection platform. Not only is the Inspire 1 Pro Black Drone packed with everything from retractable arms, agile maneuverability, and digital viewing system, but now features the 3-axis Zenmuse X5 Gimbal with Micro Four-Thirds sensor.
With the addition of the new Zenmuse XT Thermal Camera this Drone bundle promises to open up a whole new world of opportunities for many pilots. With a quick swap from the X5 gimbal you are ready for Chicago area roof infrared scans, finding hot spots in a building fire, inspecting moisture infiltration, or even checking the energy efficiency of a building. The Zenmuse XT gives you the flexibility to do more.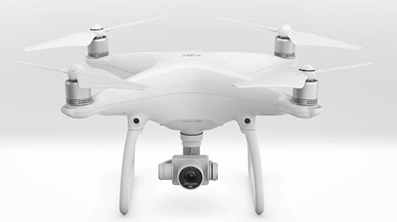 REVOLUTIONARY MATERIALS AND ENHANCED AGILITY
The Phantom 4 Drone features a sleek and aerodynamically designed body which minimizes buffeting when flying in strong Chicago winds and against gusts from any angle, keeping its movements predictable and precise.
MULTIPLE FLIGHT MODES
The Phantom 4 Drone is flexible enough to meet different flying demands in the Chicago area. In Position Mode you can use satellite and Vision Positioning, TapFly, ActiveTrack and Intelligent Flight Modes. Atti Mode holds the Phantom's altitude and level but switches off satellite positioning making it ideal for smooth film making movements.
HIGH PERFORMANCE CAMERA
Capture moments that will last a lifetime or take aerial drone filmmaking to a higher level with the powerful Phantom 4 Drone camera, featuring 4K video capture at 30 frames per second and Full HD 1080p at 120 frames per second for smooth slow motion.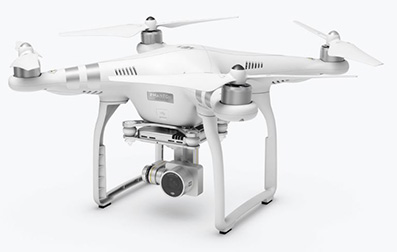 Amazing 2.7k Video, Complete power is at your fingertips with this Drone. Control the camera and change flight settings, all from your mobile device.This live view is made possible by DJI Lightbridge technology that is used by professional cinematographers and photographers who demand only the best drones. Fly with this view, and feel what it is like to be above your world without ever leaving the ground. Speedy gives you COMPLETE CONTROL. Keep your Phantom 3 Advanced Drone fully under your command while accessing the most-used features right on the included remote controller. This crucial piece of your Chicago area flight experience has been engineered specifically for flying camera platforms, making every flight easy, safe, and intuitive.  Fly indoors, low to the ground, and in GPS-free areas with Vision Positioning technology. Visual and ultrasonic sensors scan the ground beneath your Phantom 3 Advanced Drone for patterns, enabling it to identify its position and move accurately throughout the Chicago area.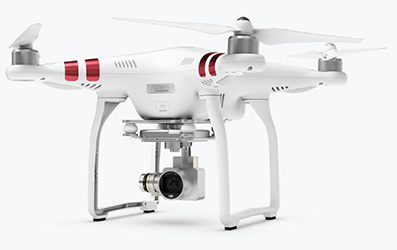 This is a DJI Phantom 3 Standard Drone. This is where I got most of my practice throughout the Chicago area.  As with any type of practice, sometimes you have failure. I was getting a little prideful in my skill and ability which caused me to fly a little too close to a tree over a Chicago area retention pond. When I hit the tree I powered up causing me to hit more tree and flip upside down causing the drone to turn into a submarine and sink straight to the bottom of the pond. Thus the name "Sub".
Testimonials From Our Clients
Hi everyone Emanuel from Bolingbrook.  I was so impress with Joel from Drone Infrared Imaging that I have told my sister and my good friend about him who have also used him.  He came in with his flying drone to assess my roof and gave me the best solution.  I think he should fly his drone over my roof after every major storm... LOL.
Joel flew his drone over my roof only to find out that the shingles that were on the ground were not from my house.  He told me that my roof was safe and sound.  He provide a link to pictures and video which proved what he said.  Joel was prompt, thorough and professional.  In the future, I would recommend him and his company.
Fantastic service, extremely knowledgeable and solution focused.  Joel responded to my call immediately.  He provided a solution and was able to carry through with the required work on time at the right price.
I have known Joel over 25 years. In that time I have known him to be a man of great character. Having worked with him on both residential and commercial roofing projects he proved to be knowledgeable, trustworthy and simply an expert in his field.
I've known Joel, both professionally and personally, for over a decade.  In that time, I've seen his character, hard work, and commitment to the highest levels of customer satisfaction in action.  If you are interested in working with an individual who has extensive experience, is a person of integrity, and will go above and beyond what is expected look no further - Joel Showalter is the one to choose.