Drone Infrared Imaging
Sometimes the infrared investigation can be a GOOD RESULT!
This owner had questions and concerns for his building.  They had a few leaks and some of the roofing contractors had a hard time finding the leaks which caused them to be concerned.  We all want the real scoop.  Finding the real scoop allows hitting the issues head on.  Building owners worry because their roof has a few leaks.   Getting a roof infrared gives a clear picture as to where the water is coming from.  This building below had some issues so we performed an infrared on the building flat roof.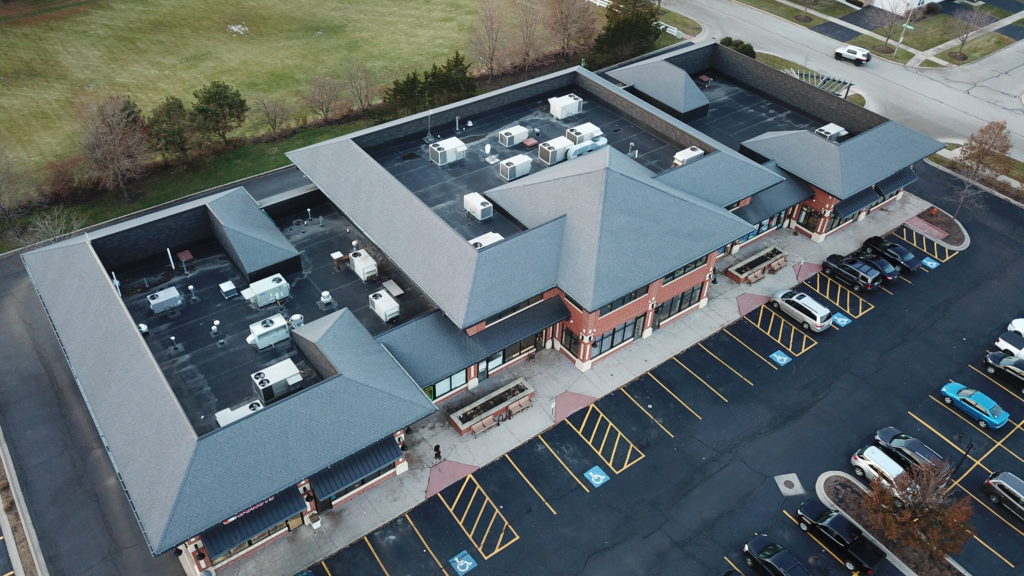 The result of the scan is shown below.  Some of the brighter yellows and reds are a result of some of the HVAC Units operating on the roof not that there is a significant leak.  This is why it is very important to know how to read an infrared scan of your roof.  Some could look at this and say, yes there are leaks all over.  This is not the case.  There are no leaks on this roof.