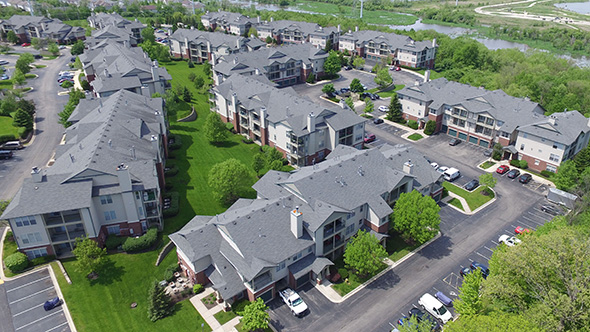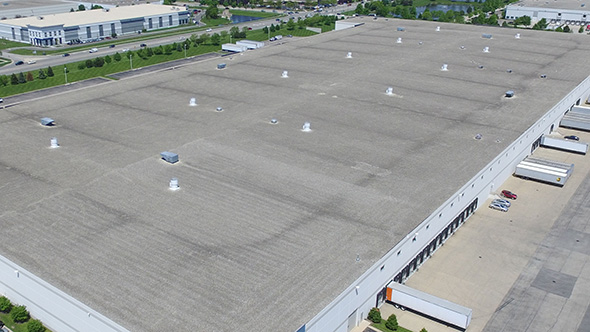 At Drone Infrared Imaging we can provide aerial roof photos with clarity and detail. We can perform drone infrared scans of your Chicago area roof with a larger overview than traditional infrared scanning cameras. Commercial flat roofs particularly benefit from this due to their vast size. Drone Infrared Imaging has the expertise and outstanding customer service that will ensures your Chicago area Commercial Flat or Shingle Roof Inspection needs are met.
Drone Roof Inspections for Managed Commercial Properties
We can work together with Chicago area property managers who are very busy people who need help taking care of their roofing needs. They want an honest assessment of their roofs and most of all they don't want to be taken advantage of. I can give them the tools to make smart decisions and in the end save money for their property owners.
Drone over shingled properties to access roofing needs in order to estimate costs for repairs
Drone Infrared Imaging will produce competitive pricing from roofing contractors. If you have a Chicago area roofing contractor it will not only inform them of what needs to be done on each building, but it will also allow repairs to be done more efficiently.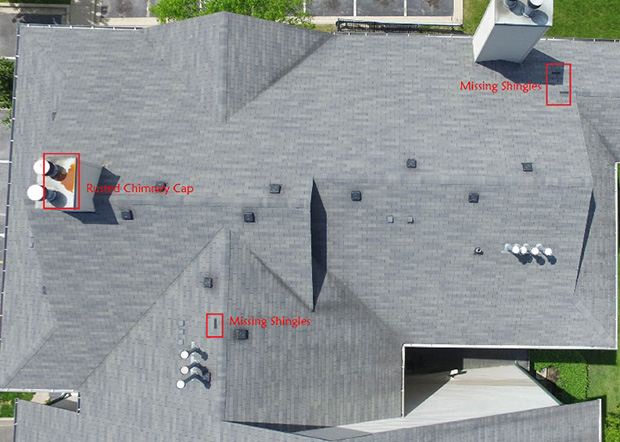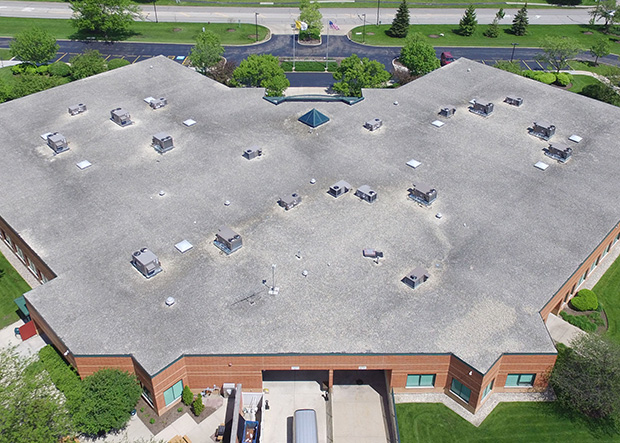 Aerial storm damage assessments using drones
After a major windstorm in the Chicago area, all roofs should be drone inspected. This could eliminate major damage to the inside of the property by quickly taking care of the damage caused by the storm.
Energy Efficiency Drone Scan
Energy efficiency is a concern for Chicago area buildings. You will often hear people talking about building an envelope, or better known as the energy efficiency, of all outer surfaces of your Chicago area building. Thermal scans and drone inspection can help us determine where there is energy loss in a particular building. Many times this helps us determine what to do to rectify the loss of energy.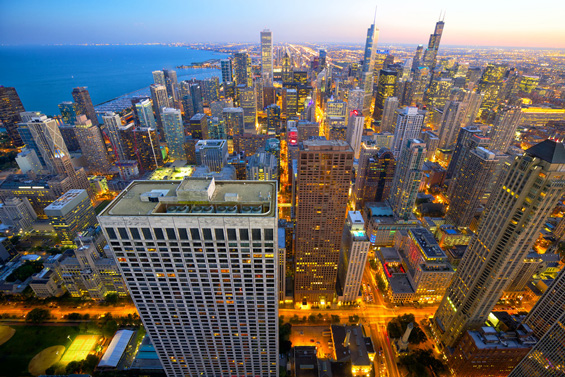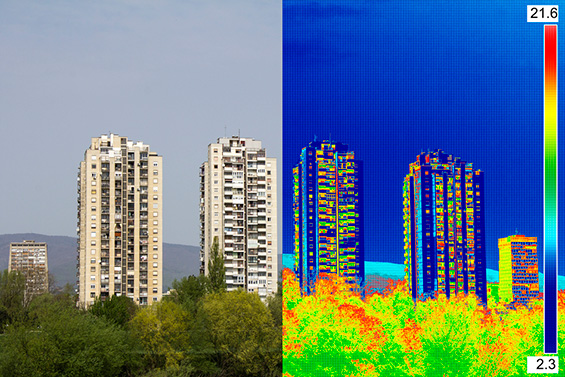 Drone Infrared scan of flat roofs or of buildings (to determine energy efficiency)
We can assess whether a Chicago area commercial flat roof has wet insulation under the roof system by doing a drone infrared scan. This allows us to determine whether the roof needs to have the wet insulation and roofing removed at specific areas allowing the life of the existing roof to be extended. We can also determine if the roof, through thermal imaging using drones, needs to be replaced. This is very beneficial especially with multiple buildings in the Chicago area.  Through a drone infrared scan, we can educate the building owner, condominium or property manager which building is in need of attention immediately and which buildings have the longest amount of life still left in them. If you're interested in learning more please contact us today.
Testimonials From Our Clients
Hi everyone Emanuel from Bolingbrook.  I was so impress with Joel from Drone Infrared Imaging that I have told my sister and my good friend about him who have also used him.  He came in with his flying drone to assess my roof and gave me the best solution.  I think he should fly his drone over my roof after every major storm... LOL.
Joel flew his drone over my roof only to find out that the shingles that were on the ground were not from my house.  He told me that my roof was safe and sound.  He provide a link to pictures and video which proved what he said.  Joel was prompt, thorough and professional.  In the future, I would recommend him and his company.
Fantastic service, extremely knowledgeable and solution focused.  Joel responded to my call immediately.  He provided a solution and was able to carry through with the required work on time at the right price.
I have known Joel over 25 years. In that time I have known him to be a man of great character. Having worked with him on both residential and commercial roofing projects he proved to be knowledgeable, trustworthy and simply an expert in his field.
I've known Joel, both professionally and personally, for over a decade.  In that time, I've seen his character, hard work, and commitment to the highest levels of customer satisfaction in action.  If you are interested in working with an individual who has extensive experience, is a person of integrity, and will go above and beyond what is expected look no further - Joel Showalter is the one to choose.